Negru de Purcari is the king of red wines – noble, with a rich structure and a perfect bouquet.
With a scarlet red color, the wine is characterized by a complex and intense bouquet, with notes of sweet fruits – ripe plums and figs – which develop over time, coupled in the end with fine flavors of spices and saffron. The deep, velvet taste reminds of the same fruit flavor with ample hints of delicate tannin and brings a long sensual aftertaste.
Traminer de Purcari is like a summer rain: it's light, fresh and easy to remember. The first clear mention of Traminer wine dates back to 1834, although the vine variety has been known since the 15th century. Undoubtedly, it is a balanced, aromatic and fresh wine.
Cuvée de Purcari Rosé Brut
The long term maturation in bottles offers a soft and a persistent pearling.
The rose tint evokes elegance, being completed by a floral bouquet with subtle flavor of blackcurrant and a balanced taste.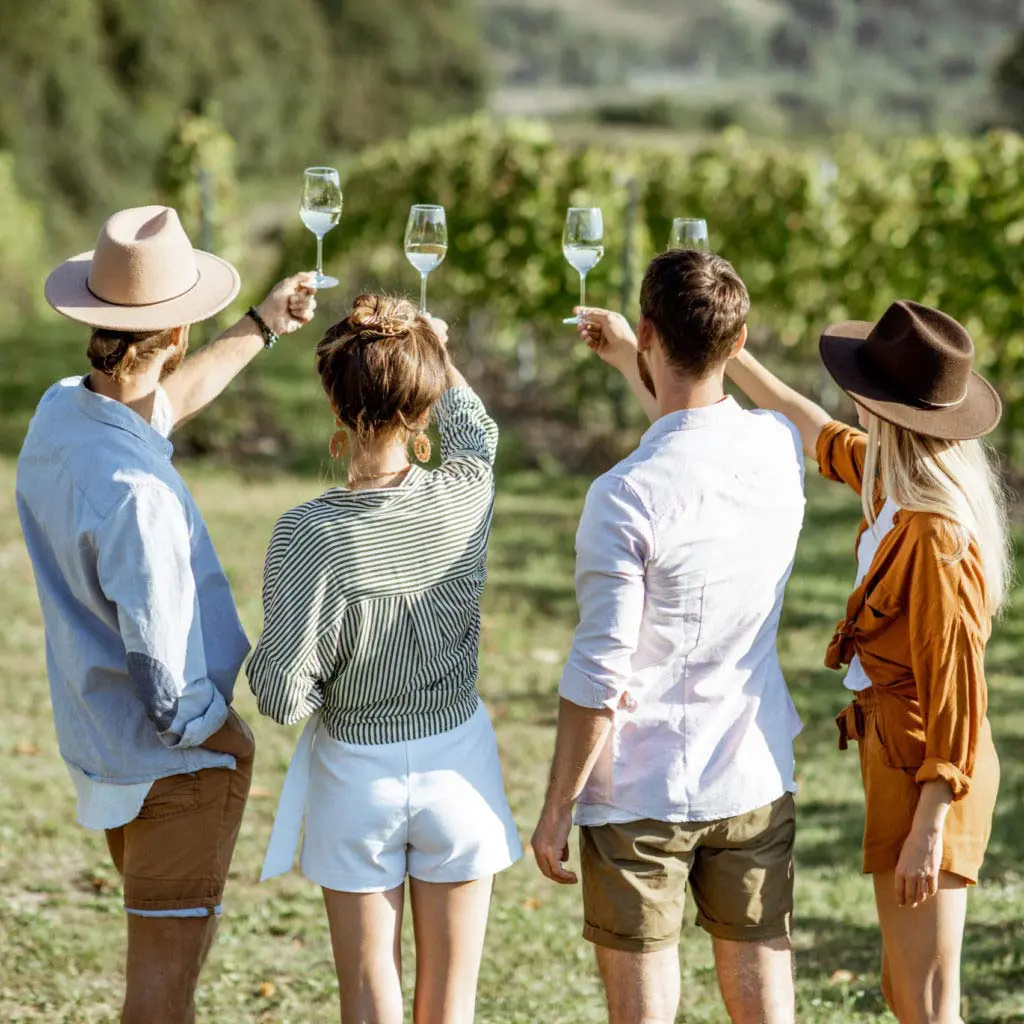 By the end of the twelfth century, Moldova's wine industry had become a major sector of Southeastern Europe's economy. While the whole region has favorable conditions for viniculture, specific areas are especially fertile for growing the most full-bodied grapes. The village of Purcari and the Agon Zograf Monastery vineyards lay at the heart of this special terroir.
At «Decanter World Wine Awards» in 2020 Purcari Winery break its own 2019 record when our Chardonnay was awarded the Platinum
Viticulture with care and passion
Our wine is produced with care by talented winemakers from grapes that are picked from rich vineyards with local and international varieties adjusted to the local terroir. It expresses the authenticity and traditional style of winemaking for consumers who are looking for adventure.
Moldowein is a Swiss importer of wines, official partner of Purcari. Our services are to sell, market and promote the products of our Moldavian supplier.